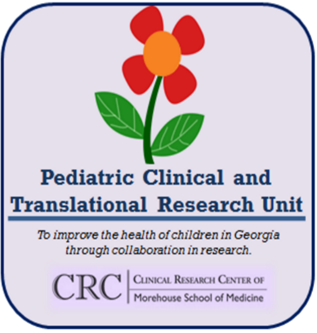 The Pediatric Clinical and Translational Research Unit (PCTRU) is a Morehouse based clinical research team which works to improve the health and well-being of underserved children in Georgia, the U.S., and worldwide. The PCTRU runs multiple community based pediatric clinical research studies, promotes engagement in the Community Physicians Network, and facilitates local community service events. The PCTRU team is led by Dr. Lilly Immergluck.
To request services from the PCTRU, please click on this link (SERVICES)
---
Lilly Immergluck, MD, MS, FAAP
Associate Professor
Dr. Immergluck oversees pediatric clinical translational research studies at the Clinical Research Center at Morehouse School of Medicine. Dr. Immergluck is Associate Professor of Microbiology/Biochemistry/Immunology and Pediatrics. She also holds an adjunct faculty appointment at Emory University as Associate Professor of Clinical Pediatrics, Division of Pediatric Infectious Diseases and is a Pediatric Infectious Disease Specialist with Children's Healthcare of Atlanta. Dr. Immergluck serves on the Executive Council for the Section on Infectious Diseases for the American Academy of Pediatrics. She also is involved with the local Georgia Chapter of the AAP, serving on the Infectious Diseases and School Health committees. She also serves as the Co-facilitator for the Academy's Community Access to Child Health (CATCH) program. Dr. Immergluck is involved in a number of the pediatric clinical translational and community engagement studies which are based at the Clinical Research Center. Currently, these studies have been funded by National Institutes of Health, Centers for Disease Control & Prevention, and American Academy of Pediatrics.
---