Study Volunteer | Morehouse School of Medicine Mobile Research Unit | Health Fair Tracking Log
---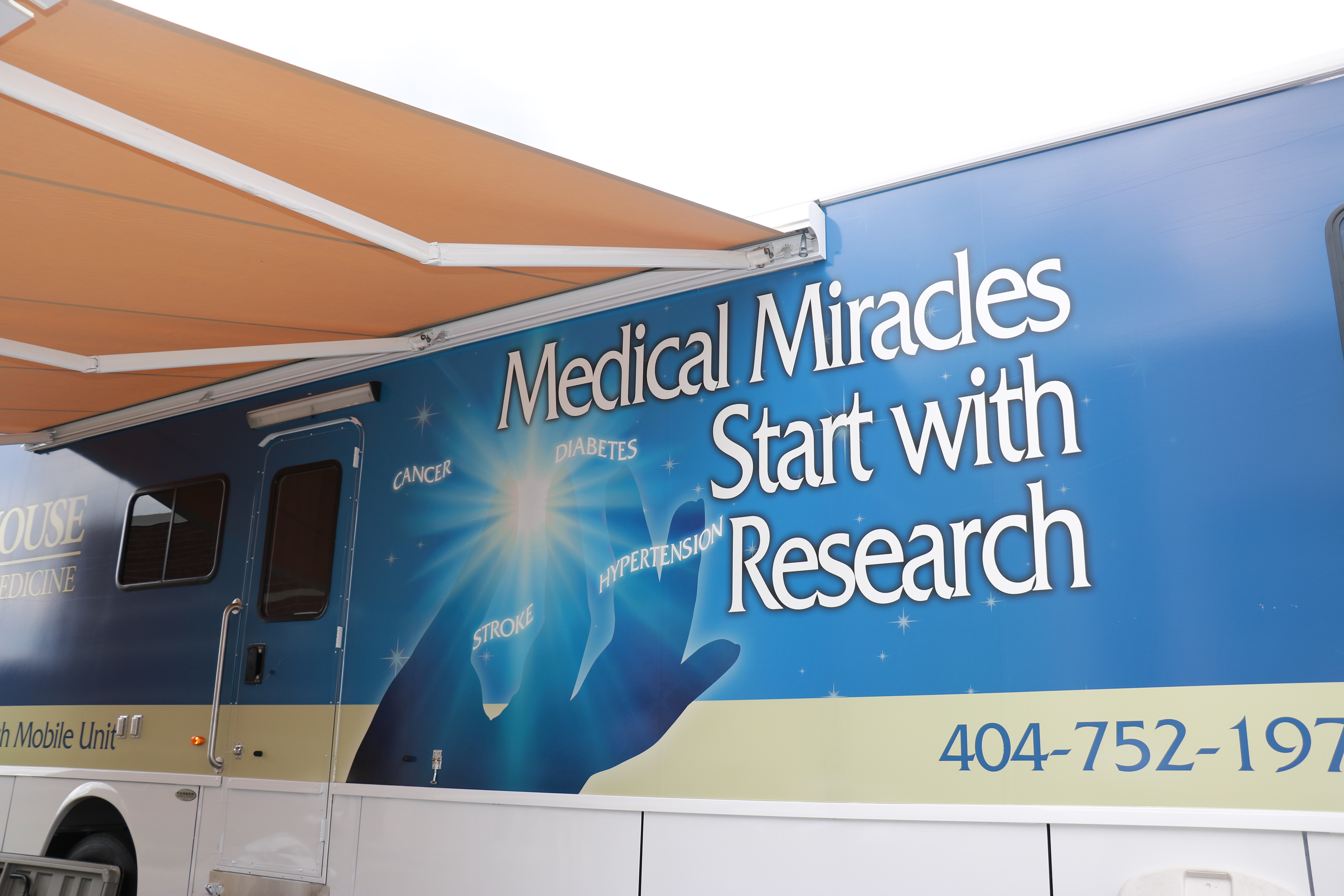 Recruitment and Retention Core
The CRC recognizes that minority participation in clinical research studies is essential in eliminating health disparities in our communities. The Recruitment/Retention core facilitates successful involvement of minorities in clinical research studies by regularly engaging minority communities in activities of the CRC.
Functions: The recruitment core facility assists with educating the community on clinical trials, providing information on health disparities issues, and increasing the number of participants enrolled in clinical research trials at Morehouse School of Medicine. It introduces and enhances the awareness of human subject's rights with regards to participation in clinical trials, through community outreach.
Usage and Benefits: The Recruitment/Retention core provides all Morehouse clinical researchers with reliable and comprehensive strategies for successful recruitment for their individual protocols, allowing them to optimize all avenues and resources.
Community Collaborations: The Recruitment/Retention core has served in many capacities throughout the institution and the community. The core has served as a consultant team for several projects with Community Health and Preventive Medicine, 100 Black Men of Atlanta and DeKalb County, concerts, community organizations and local churches.
Click here for "Request for Waiver of HIPAA Privacy Authorization for Research" Form
Click here to submit a "Recruitment Request for Services" Form
Chick here to submit a "Community Recruitment Request for Services" Form
Faculty & Staff Expertise
Director: Priscilla S. Johnson, MSN, PhD promotes patient recruitment through community education, and media communication strategies. This is executed via malls, offices, and/or community affairs. It has been in operation since late fall of 2001.
Program Manager: Pamela Cooper schedules all activities to promote the center and educate the community on the importance of research. These activities include, but are not limited to, media, marketing, public relations, collaborations with partners and event planning. She consults with each protocol team (principal investigator, study coordinator and technical support) on avenues to attain successful recruitment. Ms. Cooper consults with the Research Subject Advocate on Data and Safety monitoring interventions. She assists with managing the recruitment budget for the core, as well as provides statistical data on screening events for inclusion in required reporting.
Contact Us
Clinical Research Center
Morehouse School of Medicine
720 Westview Dr. SW
MRC, Room S-04
Atlanta, GA 30310

Phone: 404-756-1975